Our different transport solution for your goods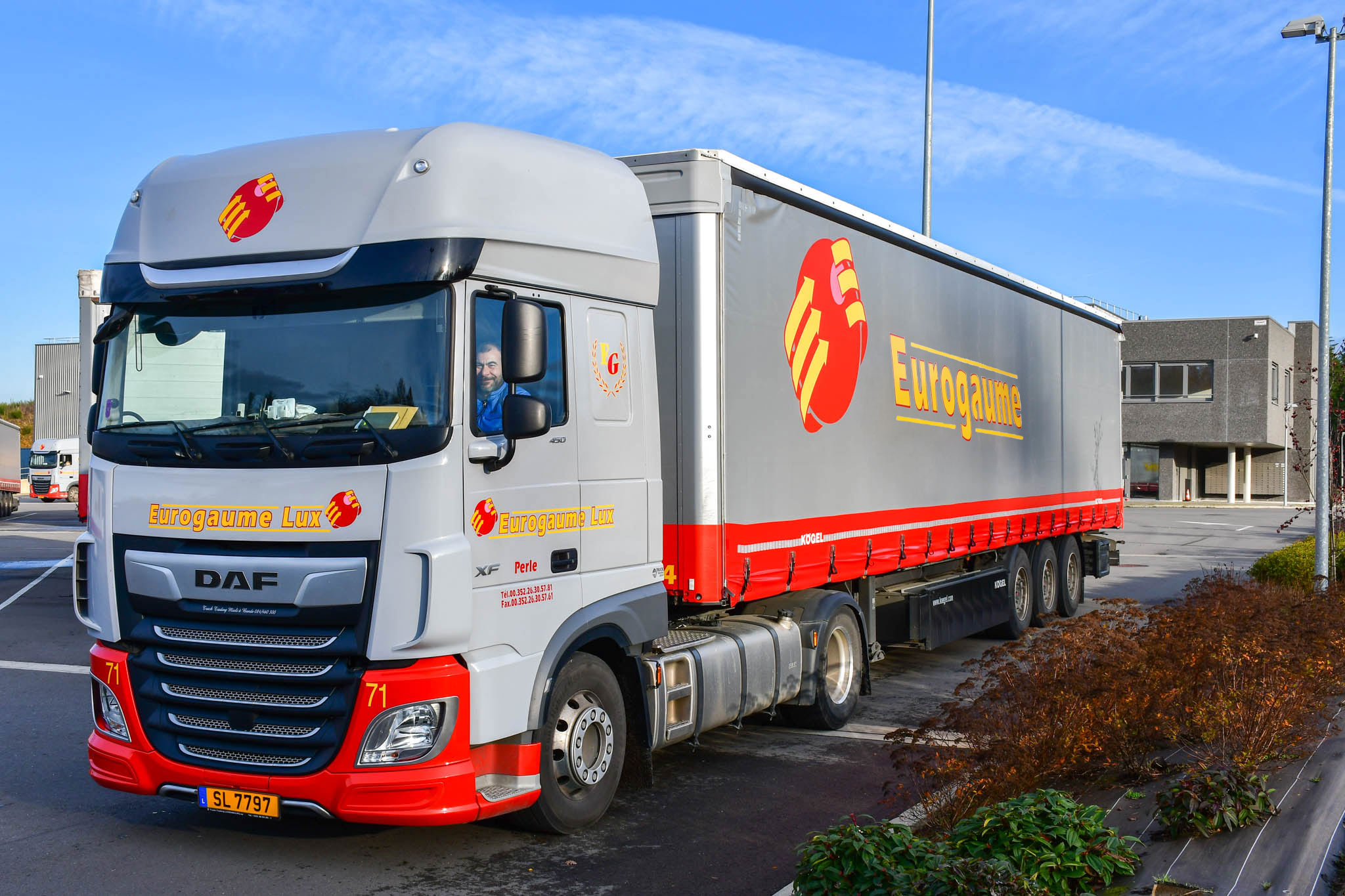 TAUTLINER
We transport all types of goods. Our tautliners are all equipped with straps, anti-slip mats, brackets and stop bar. They meet the European standards for cargo securing. They are equipped with side rails as well as fixing points for hooks. They are also equiped with removable aluminium side bars. Full loads FTL and partial loads LTL.

Inside length 13.6 meters – Inside width 2.5 meters – Inside height 2.65 meters or 2.88 meters for a total capacity of 89.43 m³.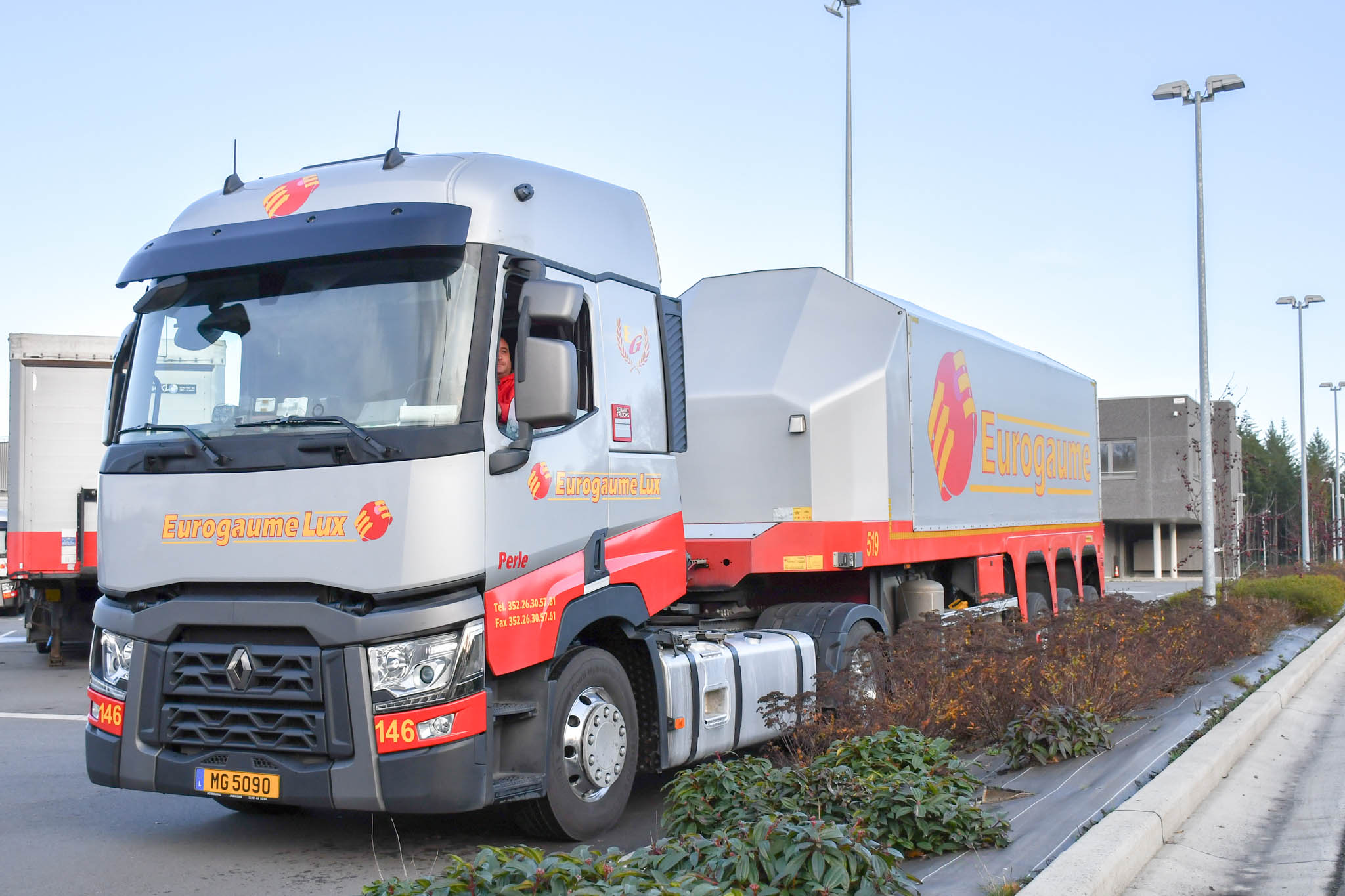 INDUSTRIAL GLASS / INLOADERS
Expertise in glass transportation sector since 1991.
We have at your disposal 70 glass semi-trailers / inloaders especialy equipped for transporting industrial glass on stillages. Most of them are superlight trailler. They are equipped with Mecapush glass wedging system (FAYMONVILLE brand models), horizontal hydropush controlled by a worm screw and activated with hydraulic motors allowing to wedge the majority of loading possibilities.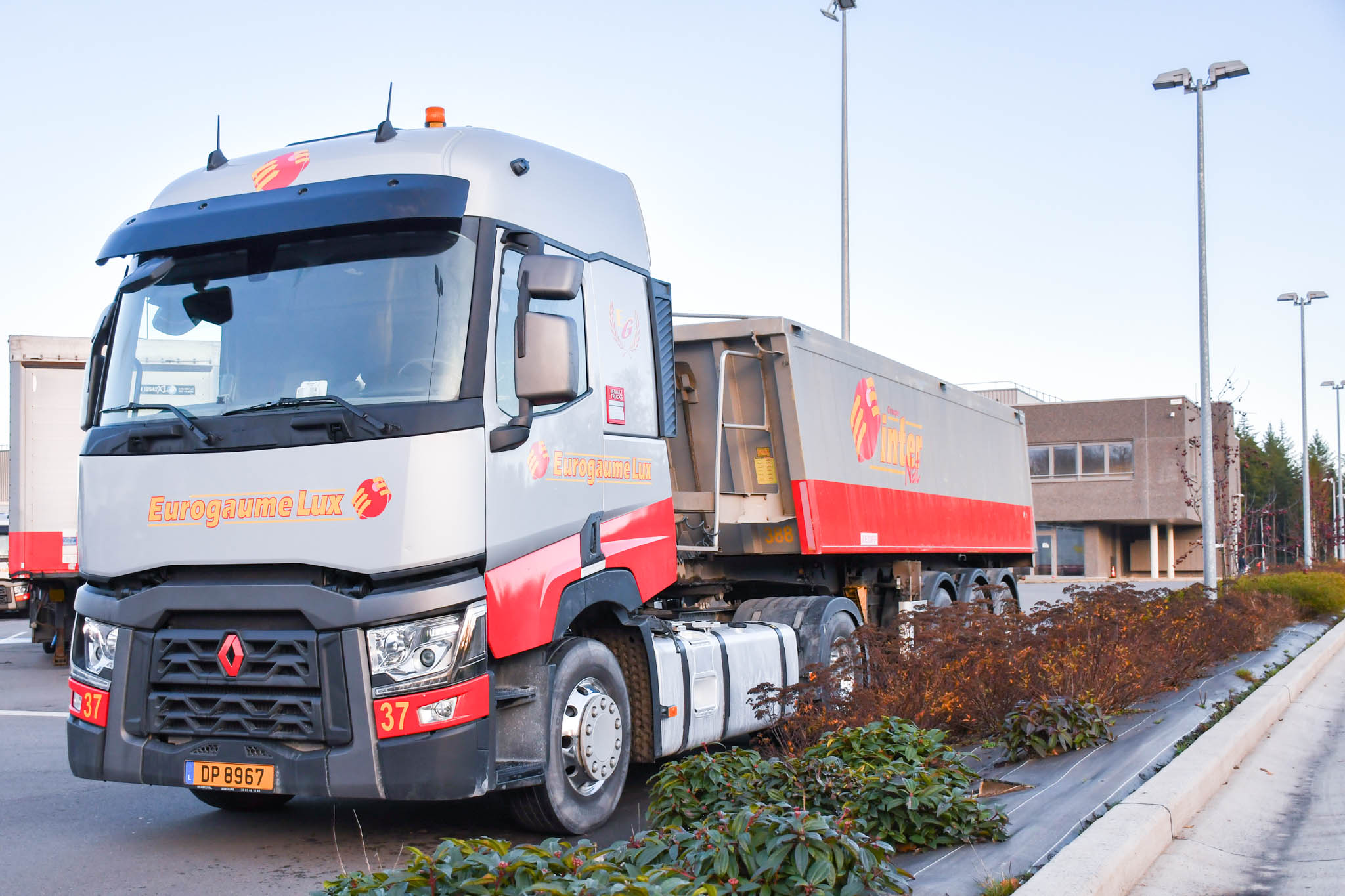 TIPPER SEMI-TRAILER
Our tippers are designed for a various aggregates transportation (i.e. : quarry stone, sand, tarmac, ...) Variable transportation volume from 25 to 36 m³.

Our tippers are all equipped with rolling tarpaulins in order to secure the goods as much as possible the goods.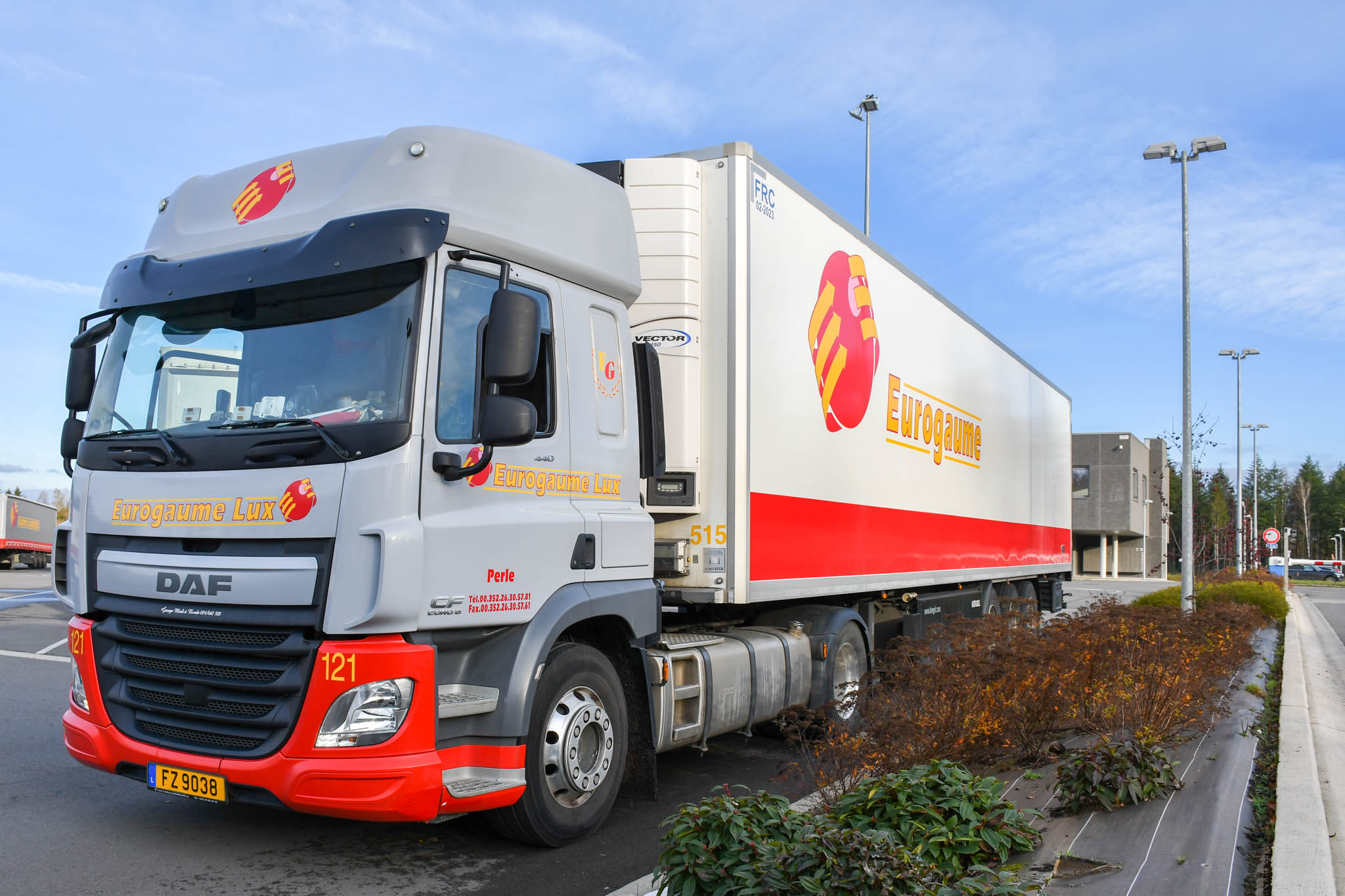 CONTROLLED TEMPERATURE
Eurogaume is your controlled temperature transportation partner since 1985. We exclusively transport food products.
Inside dimensions: 13,42m long - 2,51 m width - 2,70 m high - 153.43 m² surface.
Refrigeration unit with temperatures ranging from - 20 °C to + 30 °C.
ATP compliance.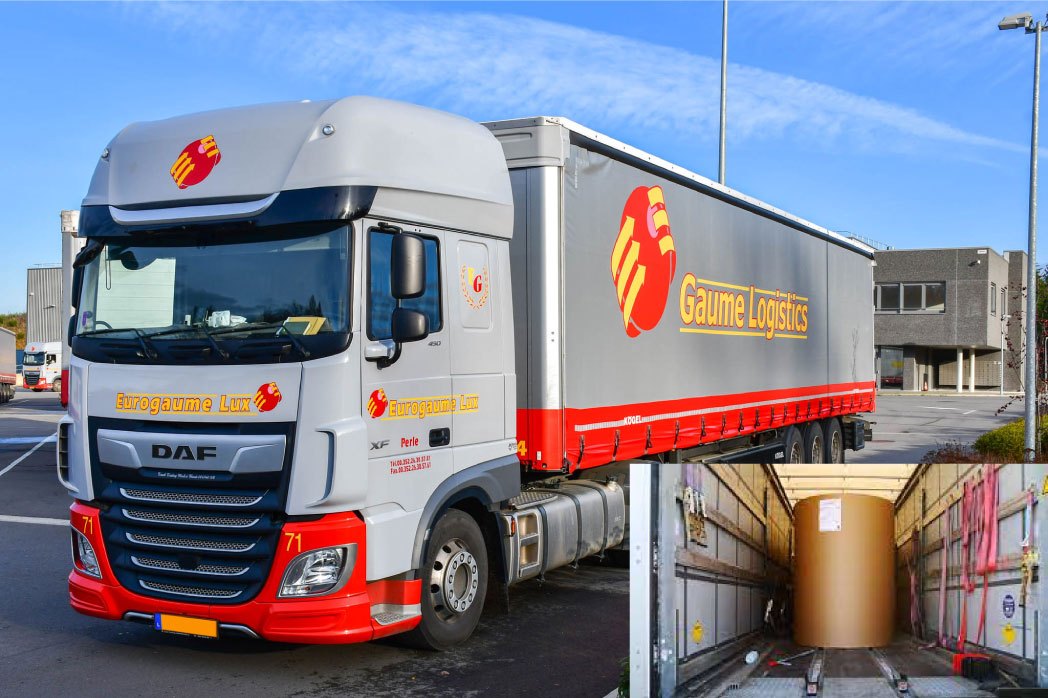 JOLODA TAUTLINER
We provide our customers Tauliner with JOLODA systhem.
This term refers to a manual loading and unloading system using the inked rails embedded along the entire length of the trailer, which saves our customers time and energy.
This system is mainly used for the transport of paper products.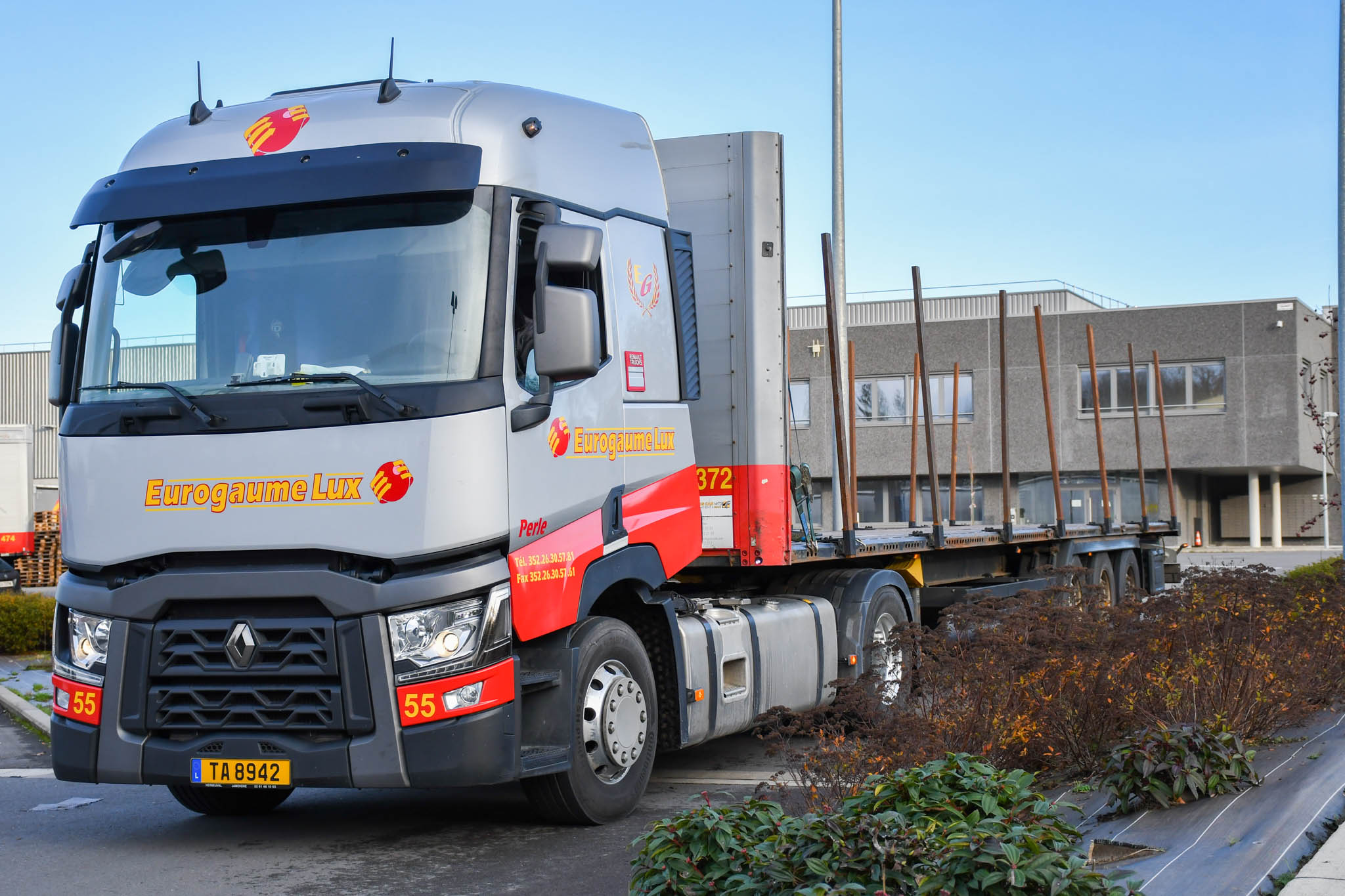 WOOD SEMI-TRAILERS
Specially designed for the transport of small logs, Christmas trees, ... these trailers can be adapted to your needs.

Generally requested for agricultural and forest use, our team will be happy to advise you on your transport requirements.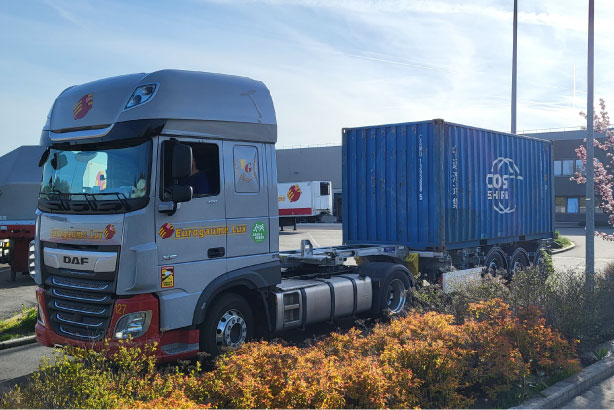 SHIPPING CONTAINER

Eurogaume provides container transport from Antwerpen + Rotterdam ports and different terminals.
We delivery goods in all EU countries, but specialise in the Benelux, Germany and France.
Our container chassis can load  20 ft, 30 ft 40 ft and 45 ft.
Contact us for your future transport
Please fill in all the information requested. A reply will be sent to you as soon as possible


Eurogaume team thanks you in advance for your interest and request.